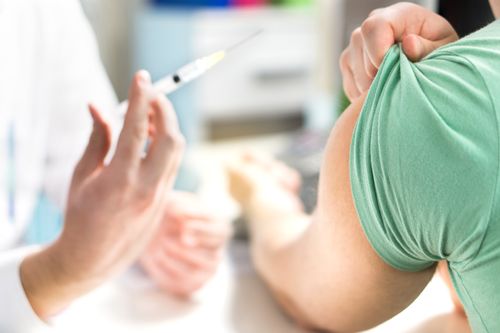 Be well protected.
When it comes to disease prevention, immunizations are key. Getting vaccinated protects you and those around you. Our main focus is to help you and your loved ones stay up-to-date on vaccines. We offer a variety of immunizations which include:
Flu
Pneumococcal
Shingles
Hep B or Hep A/B
Tdap or TD
Walk-ins for flu shots are available Monday through Friday from 9:00am to 5:00pm or by appointment.
M&S Pharmacy is committed to the health of our patients, their families and the community of Nacogdoches. Our highly qualified pharmacists can easily administer these immunizations here at the pharmacy.
Give us a call today for more information!
Travel Vaccinations
Planning on traveling to Africa, Central America or South America? Before jetting off, make sure you are up to date on routine vaccinations.
Depending on where you are traveling, you may also need to get certain vaccinations. If you are not sure what vaccinations you need, there's no need to worry. We've got you covered.
Receiving vaccinations prior to your trip will help keep you and your family safe and healthy while traveling. Knowing you are protected from diseases like malaria, yellow fever and typhoid will give you peace of mind so you can spend your time enjoying yourself.
It's important to get vaccinated at least four to six weeks before you travel. This will give the vaccines time to start working and help ensure you are fully protected while you're traveling.
Speak to our pharmacist today about the travel immunizations we offer and how we can prevent you from bringing home unintended souvenirs.