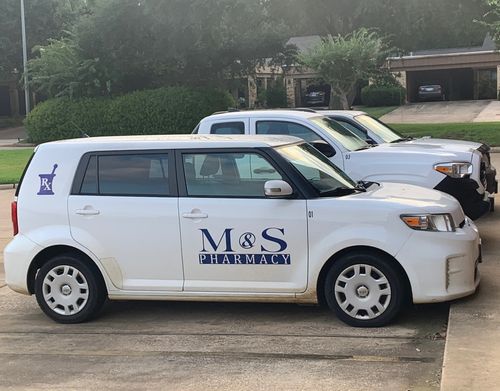 Can't make it to the pharmacy? Let us come to you!
M&S Pharmacy proudly offers fast, free and convenient home and office delivery. We offer free delivery anywhere inside the loop of Nacogdoches, TX. We can also deliver any OTC items you request along with your prescription.
* We make deliveries Monday through Friday at 11:00am and 3:00pm
Please contact us if you have any questions about delivery to your home or office and we will gladly assist you.
Convenient Drive-Thru
In a rush? Bad Weather? Our convenient drive thru service can help! We offer two drive thru windows that allow you to pick up your medications without ever needing to get out of the car.